David Robinson, President
Dave is a lifelong recreational athlete having participated in hockey, track, baseball, triathlon, skiing, golf and windsurfing to name a few. On the sports administration side he has many years of experience as a volunteer, sponsor, marketing manager, account executive and executive director. Dave's business background is in commercial general insurance where he has spent over 30 years as a broker. Dave lives in Mississauga, Ontario with his wife Janice who is also a recreational athlete.
Dave's email: drobinson.sports@sympatico.ca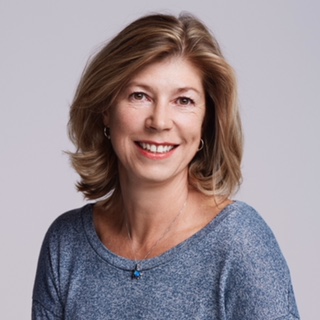 Kathy is VP of Enterprise Program Delivery Excellence and TD Bank and serves on the Mountain Equipment Co-Op (MEC) Board of Directors. She has 20+ years leading strategic initiatives to transform business operations, meet regulatory requirements and stay current with Information Technology. A lifelong resident of Southwestern Ontario, she has a passion for the outdoors and enjoys hiking, snowshoeing, cycling, kayaking and spending time with family and friends in Kawartha Cottage country.
Ann Peel, Adviser
Ann Peel competed for Canada in the racewalk for over fifteen years, winning medals internationally. Her favourite moment was a victory lap at Madison Square Gardens. She founded Athletes CAN with a group of like-minded athletes, was the Vice-Chair of Athletics Canada, the first Executive Director of Right to Play, and created several community sport initiatives over the years. She continues to use her voice and legal training to advocate for athletes and women in sport.
Annie Pilon,Elite Athlete Representative for Barrie, Huronia
Annie is our athlete representative for the Barrie/Huronia/Collingwood area. She is Metis descent and an accomplished master's athlete in a variety of sports including snowboarding, snowshoe, road & trail running and SUP. One of the first athletes in the area to get involved in SUP (paddleboard) racing she won the Ontario SUP Series Championship in both the Elite and Masters Division. She'll be on the slopes this winter locally and out west with her 10 and 11 year old nieces all this while managing several businesses. She was the open 10k female Ontario cup winner the last two years.
Carl Richardson, Elite Athlete Representative for Toronto
Carl is our athlete representative for the Toronto area. Carl won the overall men's title in the inaugural season of the Ontario Cup series. Carl is an accomplished cross country ski instructor as well as a very strong trail runner.
Car is working to develop several Snowshoe Canada partners in the Toronto area.
Julien Pinsonnault, Elite Athlete Representative for Quebec
Julien is one of the top snowshoe racers in the world having finished in the top 20 at the most recent world championships in northern Spain in March 2018. He was our national champion in 2017 and finished 3rd in 2018. He has also had high placings at the North American championship and was the top Canadian at the 2018 USA nationals. Most recently Julien was the overall men's winner in a snowshoe event Patagonia, Argentina.
Julien is studying to be a doctor and has been recognized for his volunteer work in home town of Saint Hyacinthe, Quebec.
Julien has been helping to introduce adults and youth to snowshoe in his hometown.